Bone Grafting Can Help Restore Your Candidacy for Dental Implants
If you've suffered the loss of one or more teeth, and are also suffering from the erosion of your bone, bone grafting may be the solution that will allow the restoration of your smile and appearance. Patients who have insufficient bone tissue to secure dental implants can receive bone grafting at our Ocala, FL office. Dental implants can be used to restore an attractive, natural, and healthy smile. Dr. Salifu and Dr. DeLeon can perform all necessary tests and thoroughly examine and evaluate each patient to determine what is required for a successful implant procedure. In consultation with the patient, a treatment plan will be individually developed. If bone grafting or another preparatory procedure is required, your doctor will perform it prior to placing a dental implant.
What is Bone Grafting?
When a tooth is replaced by a dental implant, it is necessary to secure it within the jawbone to ensure a stable foundation. If there is insufficient bone tissue to support the implant, the restoration could fail. Bone grafting replaces recessed bone with synthetic materials. Once a graft has fully integrated with the patient's bone tissue, a secure foundation for a successful implant is established.  Bone grafting can supplement existing bone tissue to ensure a solid foundation for dental implants.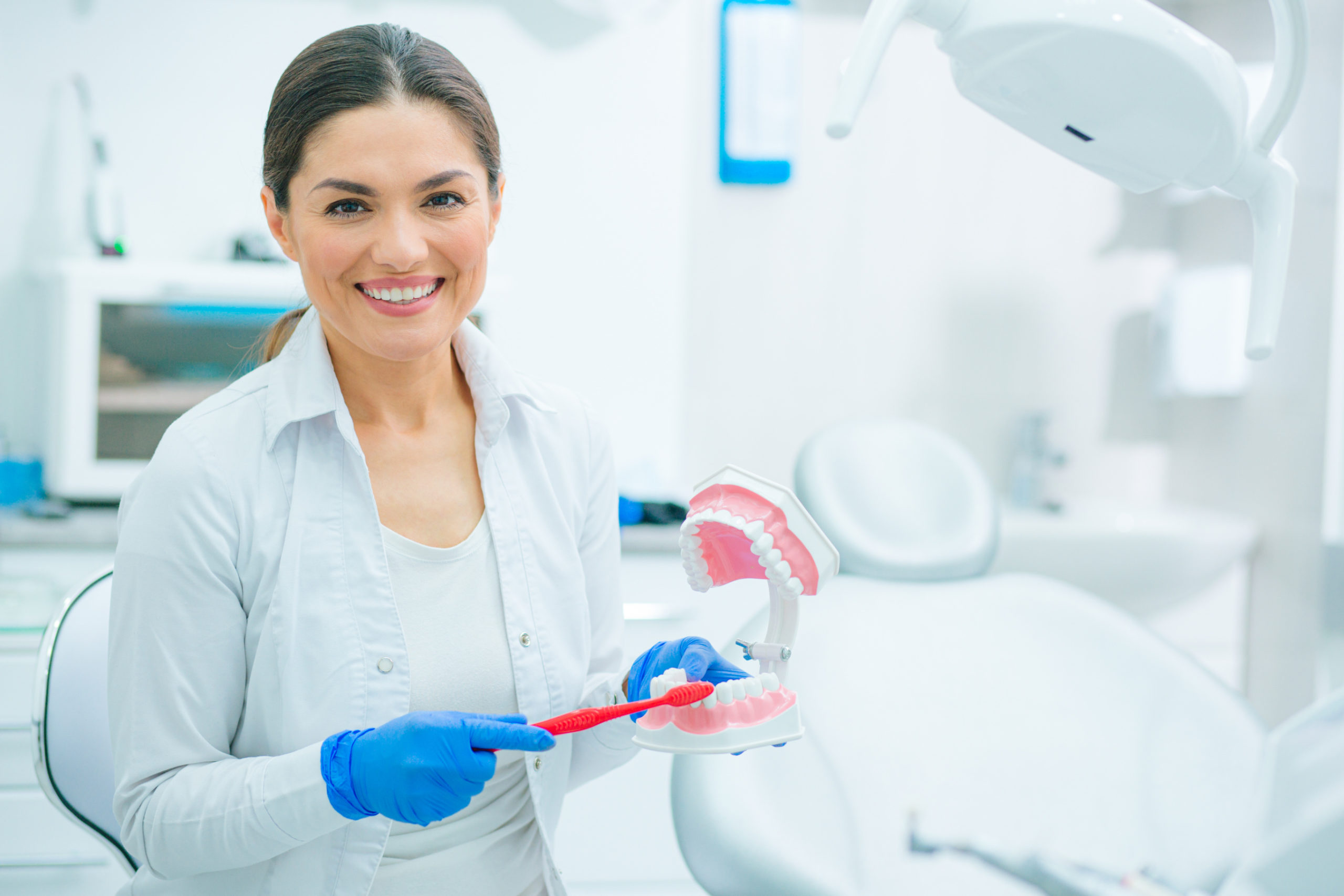 Why is Bone Grafting Used?
A dental implant is composed of two pieces. One piece, a metal cylinder, is implanted into the jaw to replace the tooth root. An abutment, which receives a crown, is screwed into the cylinder, providing the appearance and function of a natural tooth. If the bone within the jaw is too soft or too thin, the cylinder will lack sufficient support and the implant may fail. A bone graft can ensure that the cylinder will stay in place and that the implant produces the desired result. If restorative procedures other than implants are employed, bone grafting may also be necessary to avoid the re-absorption of bone around a missing tooth. Other forms of bone grafts may be used to restore areas where teeth have been missing for an extended period of time. Bone grafts may also be used above the upper molars to provide sufficient space beneath the sinuses. This procedure is referred to as a sinus lift.
How is Bone Grafting Material Placed?
A bone grafting technique called ridge preservation treatment is used to fill the socket where a tooth has been removed.  Once the patient is comfortably sedated, a small incision is made within the gums and the tissue is inserted into the opening. Once the area is appropriately filled in and reshaped, a special membrane designed to improve healing is placed over the socket. The area may then be sutured, and the natural healing process begins.
The Healing Period
Once the bone graft is complete, your bone tissue will begin to regenerate. Over time, the bone substitute material will be absorbed by your body, and your own natural bone will integrate the grafted area. Once this material has been fully integrated with your jawbone, healing will be complete, and the dental implant procedure can proceed. In most cases, this can take anywhere from four to nine months. To aid the recovery process, patients can take steps to promote healing, such as refraining from smoking or using other tobacco products. Our dentists can advise you on how to achieve an optimal recovery and maintain your healthy smile.
Your Personal Treatment Plan
To learn more about bone grafting and how it can support a successful dental implant procedure, contact our office today.
Why Choose Ocala Dental Care?
In-House
Our in-house dental lab uses only quality materials for a host of treatments and procedures. Having a dental lab on-site allows us to offer a quick turnaround on procedures such as dentures, crowns, denture repair, and other services.
One Stop Shop
Ocala Dental Care's dental lab is a one-stop shop for all your dental needs. Be it crafting new prosthetics or repairing your existing dentures on the same day, we offer comprehensive solutions.
Same Day Denture Repair
We can reline and repair your old denture using advanced materials at our onsite dental lab, often in one day. As a result, you no longer need to depend on sub-par alternatives when you damage your dentures.
Same Day Service
We offer same-day dentistry services, including dentures, denture repair, crowns, bridges and tooth extractions.    Additionally, we can do fillings and remove old fillings in the same day.
Ocala Dental Care is Proud to Offer Dental Services to the Communities in