Dental Bridges are an Excellent Solution for Replacing Missing Teeth
If you are suffering from tooth loss in Ocala Florida, the solution to restoring your dental health may be Dental Bridges. Tooth loss not only affects a person's smile, but can be a detriment to their self-confidence as well. Dental bridges offer patients who are missing at least one to three adjacent teeth the opportunity to effectively restore their smiles. Bridges, as the term would imply "bridge" the gap left from the loss of one or several teeth. Regardless of your dental situation, the dentists at Ocala Dental Care offer a tooth replacement solution that can transform your oral health and appearance.
Our dentists offer fixed and cantilever dental bridges at our Ocala, FL, office to replace missing teeth. Each of our dentists is dedicated to staying up-to-date with the latest tools and techniques in dentistry to provide patients with the best care possible. Once your new bridge is measured and produced, it will mirror the size and shape of the patient's original tooth or teeth, restoring your smile to its natural state.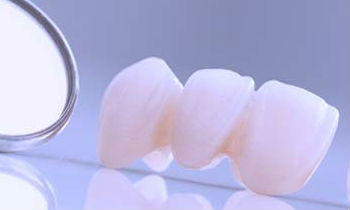 What is a Dental Bridge?
A dental bridge is a type of restoration used when you have one or more teeth missing in a row. Just as the name states, it is designed to help bridge the space left behind. This restorative device can be supported by remaining teeth on either side of the gap, or by dental implants surgically implanted into your jawbone. An implant-retained bridge provides optimal strength and support. Dental bridges are typically made from a single block of porcelain to provide both durability and natural-looking aesthetics.
Do dental bridges require any special care?
You should brush and floss on a regular basis and also floss under the fake tooth.  There are special tools your dentist can show you how to use to do this.
Types of Dental Bridges
When choosing a bridge, there are a few different options available. At Ocala Dental Care, we offer:
Fixed Bridges
As the most commonly chosen and recommended type of dental bridge, a fixed dental bridge is generally made of porcelain or porcelain-fused-to-metal and provides realistic aesthetics. Depending on the amount of tooth loss, they consist of at least one artificial tooth (pontic) fused to a dental crown on either side. The dental crowns are then permanently bonded to remaining teeth or dental implants.
Cantilever Bridges
Similar in style and function to a fixed bridge, a cantilever bridge is recommended when only one abutment tooth is available on the other side of the missing tooth. It is often made of two dental crowns fused to the pontic on the end rather than in the middle. However, depending on the level of support required, it can be made of a single pontic and one single crown. This type of bridge is generally made of porcelain or porcelain-fused-to-metal.
How Dental Bridges are Placed
During your initial consultation, one of our doctors will use state-of-the-art technology to review the severity of your tooth loss and determine the type of restoration best suited for your needs. Patients with insufficient bone tissue or those looking for a faster replacement option may prefer a fixed dental bridge using their remaining teeth as support rather than undergoing dental implant surgery. Once your dentist has established a treatment plan for you, a follow-up appointment will be set to begin the preparation phase. Patients choosing an implant-supported bridge will first require dental implant placement.
Patients choosing a traditional bridge will need to have abutment teeth reshaped to ensure the crown fits seamlessly and comfortably. A temporary bridge can be placed while you wait for your customized restoration to be made. Once the abutment teeth have been adequately prepared or when you have fully recovered from dental implant surgery, impressions will be taken of your teeth. Our onsite dental lab will use these impressions to fabricate your customized dental bridge. In approximately two weeks, your bridge will be permanently secured to your implant posts or abutment teeth.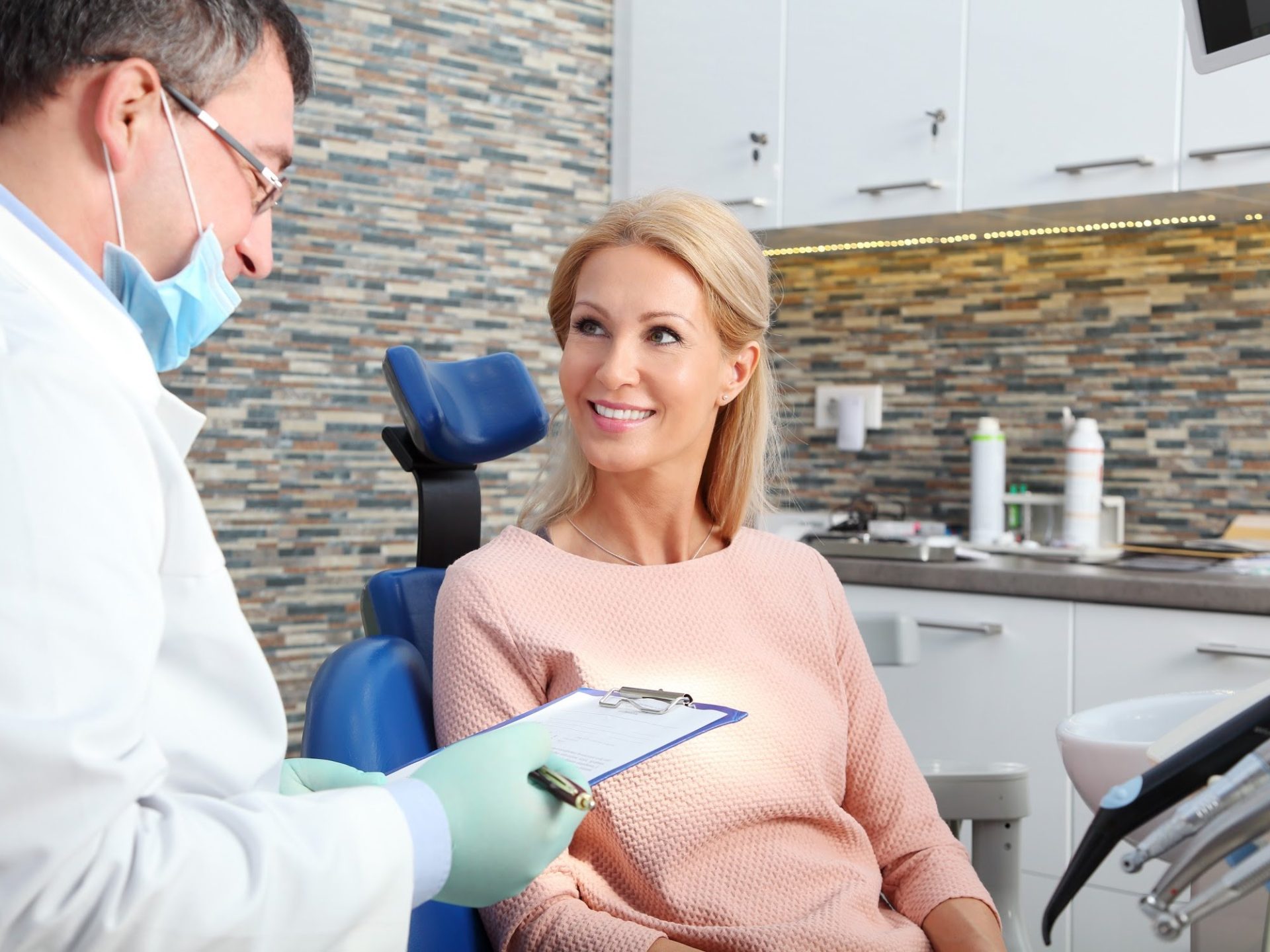 Benefits of Dental Bridges
When your dental bridge is securely in place, you could enjoy:
Improve the ability of the patient to properly chew their food
Bridges protect the remaining teeth from moving or shifting which will help prevent further damage and cost to the patient
Improved speech and dental function
Restored, realistic aesthetics. The new bridge will appear natural and function as if they were your real teeth
The ability to smile freely and confidently. This benefit cannot be understated
Long-lasting results
Those patients who choose an implant-supported bridge will also enjoy a strengthened bone and better oral health since dental implants effectively replace the tooth root and halt further bone recession.
To learn more about dental bridges and the type that would be best suited to your needs, contact our office today.

through step by step what had to be done before hand and while he was doing it. He talked to me the entire time to try and keep me calm while he was doing the procedure. He was absolutely phenomenal
Staff was beyond friendly and helpful. Kathleen was especially great, she kept me updated the entire time I was in office and has an amazing uplifting attitude🤗
Why Choose Ocala Dental Care?
In-House
Our in-house dental lab uses only quality materials for a host of treatments and procedures. Having a dental lab on-site allows us to offer a quick turnaround on procedures such as dentures, crowns, denture repair, and other services.
One Stop Shop
Ocala Dental Care's dental lab is a one-stop shop for all your dental needs. Be it crafting new prosthetics or repairing your existing dentures on the same day, we offer comprehensive solutions.
Same Day Denture Repair
We can reline and repair your old denture using advanced materials at our onsite dental lab, often in one day. As a result, you no longer need to depend on sub-par alternatives when you damage your dentures.
Same Day Service
We offer same-day dentistry services, including dentures, denture repair, crowns, bridges and tooth extractions.    Additionally, we can do fillings and remove old fillings in the same day.
Ocala Dental Care is Proud to Offer Dental Services to the Communities in