Dental Implant Surgery
For Dental implant surgery in Ocala Florida, look no further than the professionals at Ocala Dental Care. Dental implant surgery is completed as an outpatient procedure, during which we will place one or more small titanium posts into the jawbone to serve as artificial roots for missing teeth. At Ocala Dental Care in Ocala, FL, Dr. Hussein Salifu and Dr. Manuel DeLeon specialize in implant surgery, and can ensure that your procedure is conducted with the utmost care and quality. After taking impressions of your teeth, our doctors will be able to create your new dental implants with unparalleled accuracy and precision.
Preparatory Procedures
It is not uncommon for patients to need prerequisite procedures before receiving dental implants. Our team can examine your health to determine if it is possible to combine procedures to shorten your treatment timeline.
Bone Grafting
A bone graft may be necessary to increase the bone density in preparation for implants. In some cases, a graft can be placed at the same time as your implant surgery. Our doctors will discuss all your options and determine the best method for your case.
Tooth Extractions
To prevent bone loss from occurring, you can plan a gentle tooth extraction as close to your implant placement as possible. In some cases, bone graft material can be placed at the same time as the extraction. For other patients, we may be able to place your implants at the same time as well.
Surgery Treatment Process
Prior to your surgery, you will have an in-depth consultation to plan your procedure. This appointment will allow us to determine the condition of your underlying jawbone, and take scans to design a highly accurate procedure. This detailed planning allows Dr. Salifu and Dr. DeLeon to place implants in the most stable areas of your jaw. Once the planning guides are complete, we can begin your surgery. Your surgery should take one to two hours depending on the number of implants you are receiving.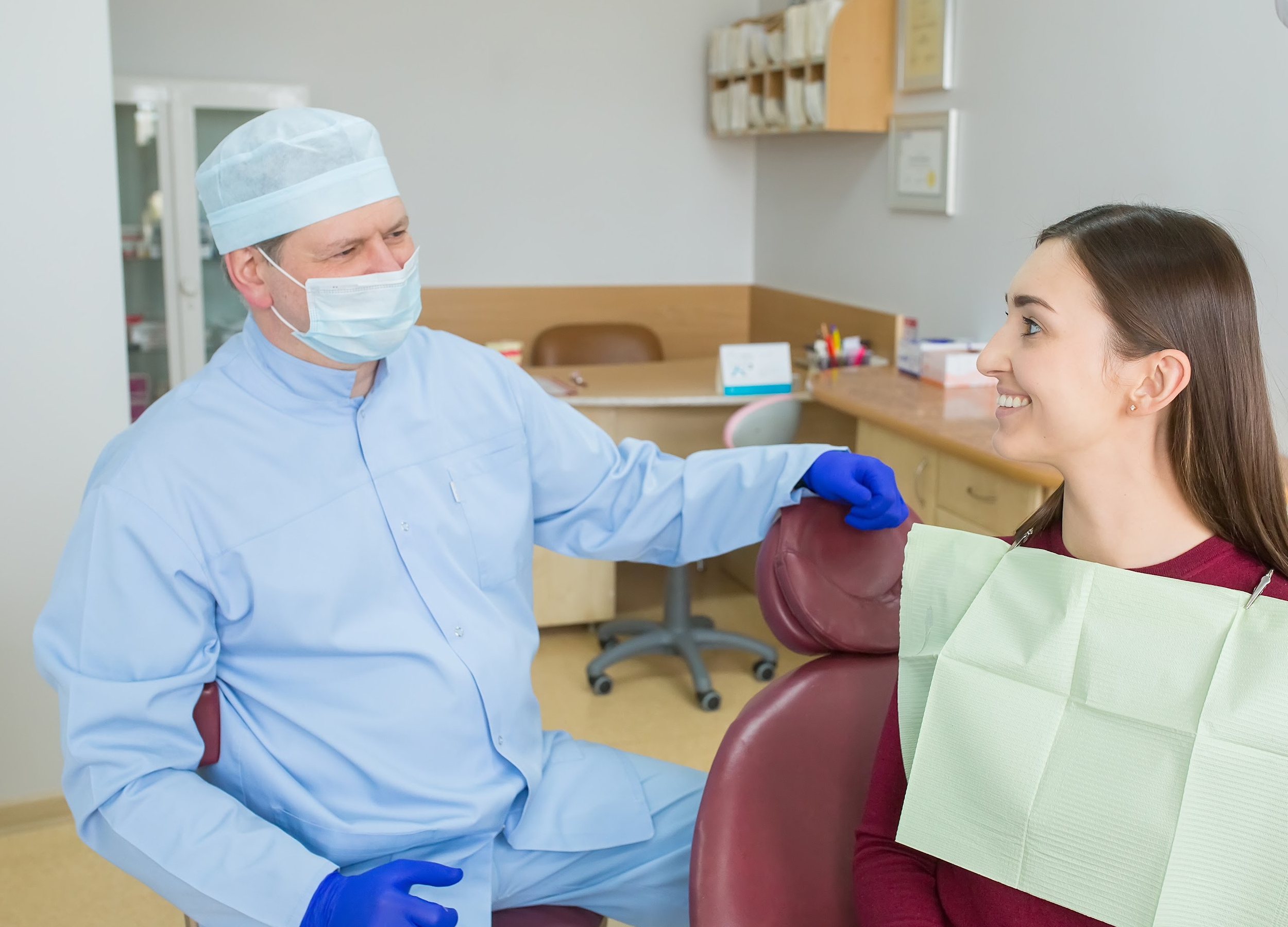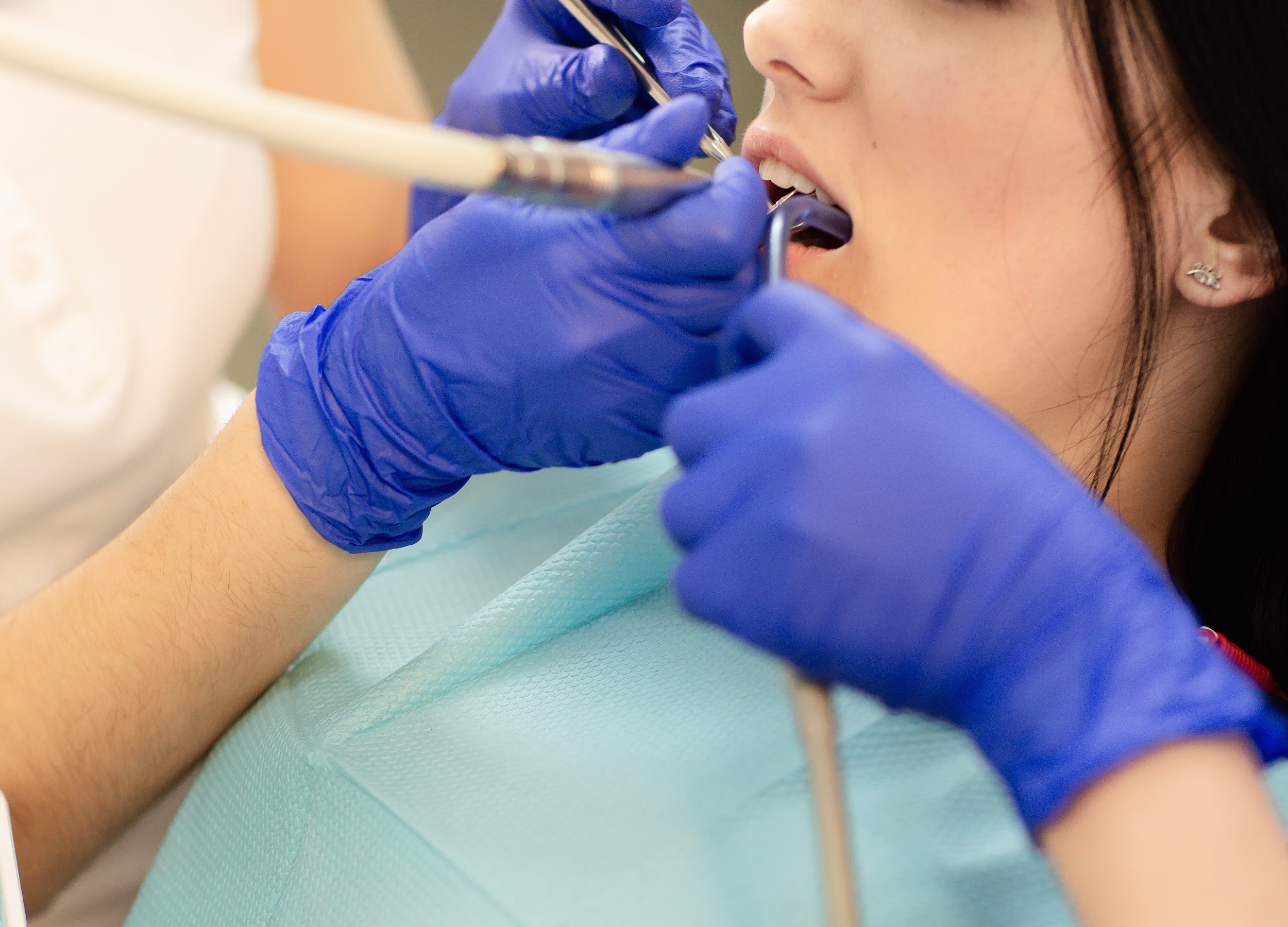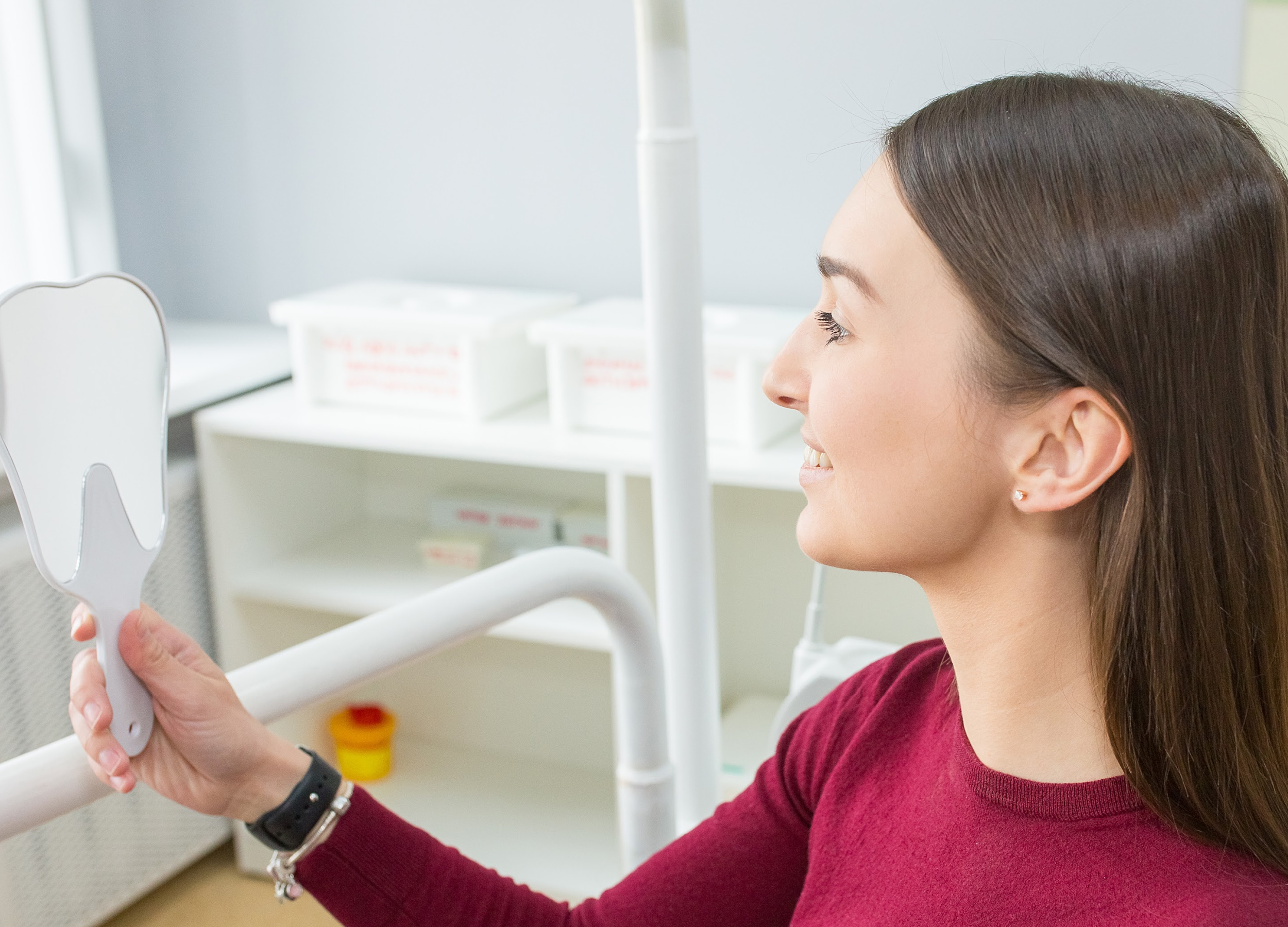 1) Anesthesia:
The day you arrive for your surgery, you will be escorted to a comfortable treatment room where our team will prepare for the procedure. Local anesthesia will be administered to numb your teeth and gums so you are comfortable during your treatment. We can also provide further sedation to ensure your comfort.
2) Incisions:
Once you are comfortable, Dr. Salifu or Dr. DeLeon will make a small opening in the gums to access the jawbone.
3) Site Preparation:
To prepare the bone for a dental implant, your doctor will gently create space in the jaw for your implant. This process ensures the implant post will be in the precise locations we have chosen and lowers risks of damage to the surrounding tissues.
4) Implant Placement:
When the site has been prepared, the dental implant will be strategically placed into the jawbone.
5) Stitches:
Once the implant has been placed, the surgical site will be closed using stitches.
6) Restoration:
For traditional treatment, we will provide a temporary restoration for you to wear until you have fully healed.
Your Recovery Timeline
After your procedure is complete, you can return home. You should have someone drive you because the effects of any sedatives or pain medications can last for several hours. Initial healing following implant surgery typically lasts less than one week. While you will return to your normal routines in a matter of days, your bone will continue to heal for several months. During this second procedure, we will attach abutment pieces that will connect your restoration to your implant posts. Typically, two weeks after this procedure, you can receive your permanent restoration.
Plan Your Treatment
Contact us today to receive answers to any questions you may have about dental implant surgery. Our team is happy to work with you, helping you make informed decisions and plan the most accurate, successful treatment possible.
Why Choose Ocala Dental Care?
In-House
Our in-house dental lab uses only quality materials for a host of treatments and procedures. Having a dental lab on-site allows us to offer a quick turnaround on procedures such as dentures, crowns, denture repair, and other services.
One Stop Shop
Ocala Dental Care's dental lab is a one-stop shop for all your dental needs. Be it crafting new prosthetics or repairing your existing dentures on the same day, we offer comprehensive solutions.
Same Day Denture Repair
We can reline and repair your old denture using advanced materials at our onsite dental lab, often in one day. As a result, you no longer need to depend on sub-par alternatives when you damage your dentures.
Same Day Service
We offer same-day dentistry services, including dentures, denture repair, crowns, bridges and tooth extractions.    Additionally, we can do fillings and remove old fillings in the same day.
Ocala Dental Care is Proud to Offer Dental Services to the Communities in