Dental Implants
For dental implants in Ocala and the surrounding area look to the professionals at Ocala Dental Care.  We are the leading provider of dental implants and have been serving the central Florida community for 35 years. If you're looking for a more permanent solution to tooth loss, look no further than the professionals at Ocala Dental Care. Do you hesitate to smile and laugh openly due to ill-fitting traditional dentures? Are you unable to eat your favorite foods due to missing teeth? Then you may be a good candidate for dental implants. If you're considering dental implants, call or contact our office today to schedule a no cost consultation to determine if dental implants are the right solution for your tooth loss.
What Are Dental Implants?
Dental implants are artificial tooth replacements that were first developed about half a century ago by a Swedish scientist named Per-Ingvar Branemark out of a real need of patients to secure their loose-fitting dentures. Since then, the knowledge and engineering of implants have enabled dentists and their patients to expand their usefulness in many ways that were once not possible including replacing missing or lost teeth. Another benefit of implants is that they don't require periodic adjustments which is the case with a denture or bridge. This aids in the patient's ability to speak without having to struggle to pronounce words. Patients also retain their normal face shape and smile, adding to the confidence of the patient. Today, the implant techniques provide a wide range of tooth replacement solutions including: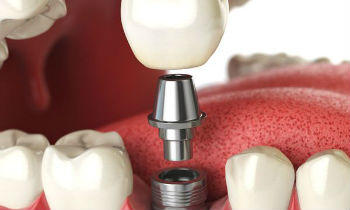 Based on the measurements that the staff at Ocala Dental Care will make, the implants mirror the size and shape of a patient's natural teeth, and just as strong structurally as the patient's original tooth's root. Because they function and feel like your normal teeth, implants are an extremely popular choice for tooth replacement. Dental implants offer unrivaled support and durability for oral prosthetics.
The implant is surgically placed directly into the jawbone under local anesthesia, then allowed to integrate with the bone. The healing process takes three to six months while the implant is allowed to integrate with the bone. After tooth loss, the bone in the region will also diminish. By using titanium to replace the root a secure bond is created which more accurately replicates the original tooth bond and affixes to the bone cells of the patient's jaw forming a lasting bond. In the end, this provides far greater comfort, stability and confidence for the patient. If patients have an insufficient amount of bone to support the implant, a bone graft can boost jawbone growth.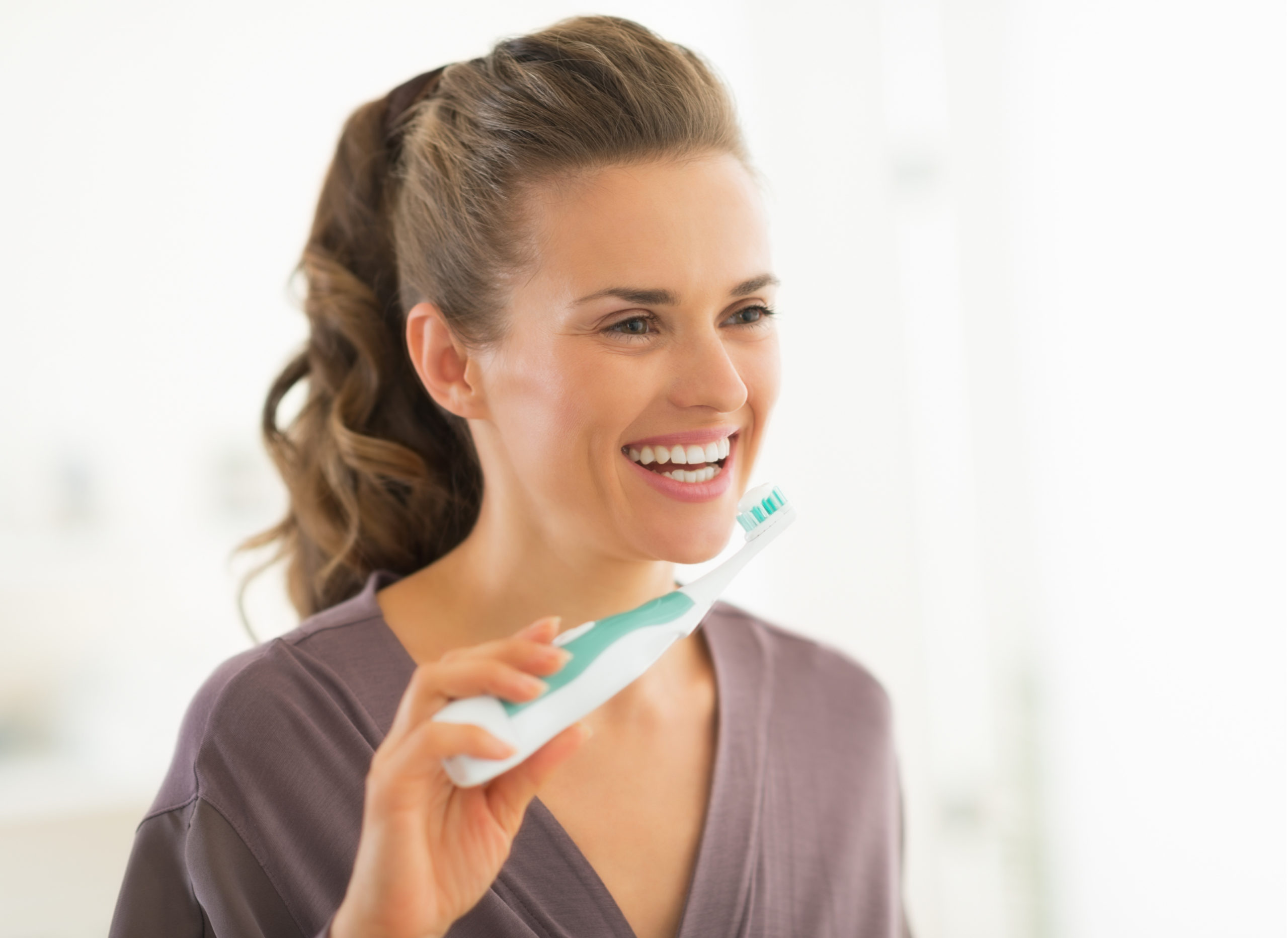 Post Implant Care
Although proper dental hygiene care is always recommended for maintaining good dental health, this is especially true once a patient has received a dental implant. Bacteria can easily attack sensitive areas in the mouth when teeth and gums are not properly cleaned causing gums to swell and jaw bones to gradually recede.
Patients are advised to visit their dentists at least twice a year to ensure the health of their teeth and implants.
For dental implants  call or contact Ocala Dental Care today to schedule a consultation with one of our dental implants specialists who can review your case for a dental implants treatment.
Why Choose Ocala Dental Care?
In-House
Our in-house dental lab uses only quality materials for a host of treatments and procedures. Having a dental lab on-site allows us to offer a quick turnaround on procedures such as dentures, crowns, denture repair, and other services.
One Stop Shop
Ocala Dental Care's dental lab is a one-stop shop for all your dental needs. Be it crafting new prosthetics or repairing your existing dentures on the same day, we offer comprehensive solutions.
Same Day Denture Repair
We can reline and repair your old denture using advanced materials at our onsite dental lab, often in one day. As a result, you no longer need to depend on sub-par alternatives when you damage your dentures.
Same Day Service
We offer same-day dentistry services, including dentures, denture repair, crowns, bridges and tooth extractions.    Additionally, we can do fillings and remove old fillings in the same day.
Ocala Dental Care is Proud to Offer Dental Services to the Communities in