Full Mouth Reconstruction
Repair Severe Dental Damage
If you have suffered severe dental damage due to neglect or trauma, you could benefit from full mouth reconstruction at Ocala Dental Care. A full mouth reconstruction combines various restorative dental treatments to repair severe dental damage. Your dentist will create a unique treatment plan to address your specific needs. The skilled dentists at Ocala Dental Care use advanced techniques and modern technology as well as our on-site lab to aid in the fabrication of a precise and comfortable restoration. Full mouth reconstruction can completely restore your oral health as well as your ability to bite and chew normally.
Is Full Mouth Reconstruction Right for You?
Full mouth reconstruction can repair serious oral health problems or multiple types of dental damage at once.
You may be a candidate if you are struggling with the following problems: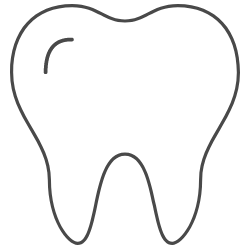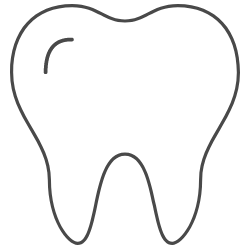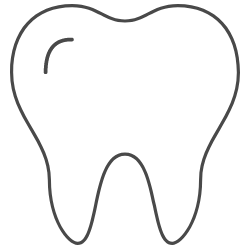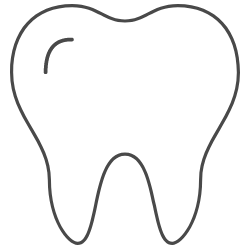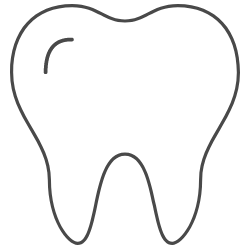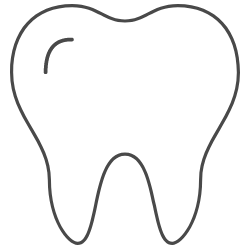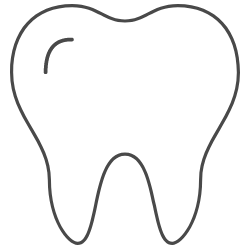 Older patients and patients with other health issues may need to undergo several preparatory procedures before reconstruction can be planned. Your dentist will take these into consideration before recommending a procedure.
Why Chose Ocala Dental Care for Your Full Mouth Reconstruction?
A full mouth reconstruction is a major step in preserving lifelong oral health. Therefore, it is important to choose a dentist in whom you have complete confidence. At Ocala Dental Care, our practitioners have years of experience, and because our doctors practice different specialties, we can ensure truly superior and comprehensive care during all our procedures. We use the latest technology to design restorations that fit your mouth and match your appearance as closely as possible. Our on-site advanced technologies and other tools included in our on-site lab will enable us to complete many of the treatments included in your reconstruction in a single day.
While we never skimp on quality materials or technology, we can keep your costs remarkably low. At your consultation, we will take your budget into consideration when recommending procedures. We can also stage the various treatments so that you can pay for them over time. For further assistance we offer CareCredit® and LendingClub® financing solutions with various affordable payment schedules and interest rates available.
Full Mouth Reconstruction Process:
Drs. Metcalfe, DeLeon, and Salifu can design a fully customized reconstruction according to your specific oral health needs and preferences. Your dentist will use panoramic imaging to evaluate the extent of your dental damage. In this way, we can choose the most appropriate procedures for you. The images can also help us as we design your restorations or plans your oral surgery. Your full mouth reconstruction could include:
Dental Implants:
Implants are one of the most advanced and beneficial treatments that you can incorporate in your makeover. These metal posts will integrate with your jaw after surgical placement providing unrivaled support for a crown, bridge, or full denture that will never slip out of place.
Bone Grafting and Sinus Lifts:
If you have suffered bone-jaw recession, Dr. DeLeon and Dr. Salifu may recommend bone grafting, or a sinus lift prior to implant placement. By reinforcing your jawbone your surgeon can provide a more secure foundation for implants.
Dental Crowns:
Our dental crowns can repair severely damaged teeth. We use the same advanced technologies and materials in the fabrication of these larger restorations as we do for crowns.
Bridges:
Made of several crowns, a bridge can replace multiple missing teeth. We use the same advanced techniques and materials in the fabrication of these larger restorations as we do for crowns.
Dental Fillings:
We offer metal-free composite fillings for patients with dental cavities. We can safely remove old amalgam fillings and replace them with composite resin for a more aesthetic and natural restoration.
Bonding:
To repair minor structural flaws such as small cracks or weakened teeth we can perform dental bonding. Your dentist will apply composite resin to the surface of your teeth and harden the resin with a special curing light. When hardened the material will conceal blemishes and strengthen your overall dental structure.
Schedule Your Consultation:
To find out how our affordable care and advanced technology can give you complete dental function, call Ocala Dental Care or contact our office online today to schedule a consultation.
Why Choose Ocala Dental Care?
In-House
Our in-house dental lab uses only quality materials for a host of treatments and procedures. Having a dental lab on-site allows us to offer a quick turnaround on procedures such as dentures, crowns, denture repair, and other services.
One Stop Shop
Ocala Dental Care's dental lab is a one-stop shop for all your dental needs. Be it crafting new prosthetics or repairing your existing dentures on the same day, we offer comprehensive solutions.
Same Day Denture Repair
We can reline and repair your old denture using advanced materials at our onsite dental lab, often in one day. As a result, you no longer need to depend on sub-par alternatives when you damage your dentures.
Same Day Service
We offer same-day dentistry services, including dentures, denture repair, crowns, bridges and tooth extractions.    Additionally, we can do fillings and remove old fillings in the same day.
Ocala Dental Care is Proud to Offer Dental Services to the Communities in