Achieve Greater Stability with Implant Supported Dentures
For implant supported Dentures in Ocala, Florida look to Ocala Dental Care. For the right candidates, implant supported dentures can treat widespread tooth loss with life-changing benefits. These restorations provide the best possible stability while preserving the health of the jawbone. Our doctors at Ocala Dental Care in Ocala, FL, specialize in implant dentistry and will use their expertise to deliver comfortable, high-quality dentures. We can often create dentures more quickly and with superior results than other practices using our onsite lab.
An Innovative Restoration
Like traditional dentures, implant supported dentures replace an entire arch of missing teeth. However, rather than resting on the gum tissue and underlying bone, implant-supported dentures are connected to dental implants for optimal stability. The number of implants necessary will vary for each patient. In many cases, a full-arch restoration can be fully supported by as few as four to six dental implants. With an implant-supported restoration, the shape of your jaw will no longer change, eliminating the need for regular denture alterations.
Typically, implants require four to six months of healing before your final denture can be connected. At Ocala Dental Care, we understand life is busy. We strive to deliver streamlined, comprehensive care to our patients.  Because we have our own onsite dental lab, qualifying patients can receive their new restoration quickly and with completely customized results. So for implant supported dentures, call or contact us today.
Planning Your Treatment
During your initial consultation at Ocala Dental Care, our doctors will perform a full oral evaluation including X-rays to determine the health of your dental ridge and density of your jawbone. For dental implants to be successful, you must have adequate bone density. Many patients who have significant bone loss can become eligible for implants with a bone grafting procedure, which helps to increase the height and width of the jawbone. In addition, patients whose tooth loss created an uneven ridge along the gum line may require procedure to smooth the bone to increase denture fit and comfort.
Benefits of Implant Supported Dentures
Implant supported dentures offer numerous advantages, including:
A long-lasting solution to missing teeth, as there is no need to damage adjacent teeth
A fully restored bite means the patient can return to normal eating habits
Improved self-confidence as patients retain a more youthful appearance
Optimal stability with no need for dental adhesives as the implants are permanently fixed to the jaw.
Enhanced quality of life as implant dentures improve the patient's ability to pronounce and enunciate words more clearly
Perhaps the most significant benefit of implant supported dentures is the fact that they actively preserve your existing jawbone. After losing teeth, bone loss is a natural byproduct. Because dental implants act as artificial tooth roots, they stimulate the nerves in your jawbone and prevent bone degeneration over time. With an implantsupported restoration your jaw shape will no longer change, eliminating the need for regular denture alterations.
Rebuild Your Smile
For over three decades, our practice has been providing exceptional dentistry to our community. We believe that each patient is an individual, and should be treated as such. Valuing patient comfort, our entire team strives to create an environment of relaxation and low stress. If you are seeking more stability for your traditional denture, implanted supported dentures could be the answer.  Call or contact us today to schedule a consultation with one of our doctors to determine if an implant supported denture is right for you.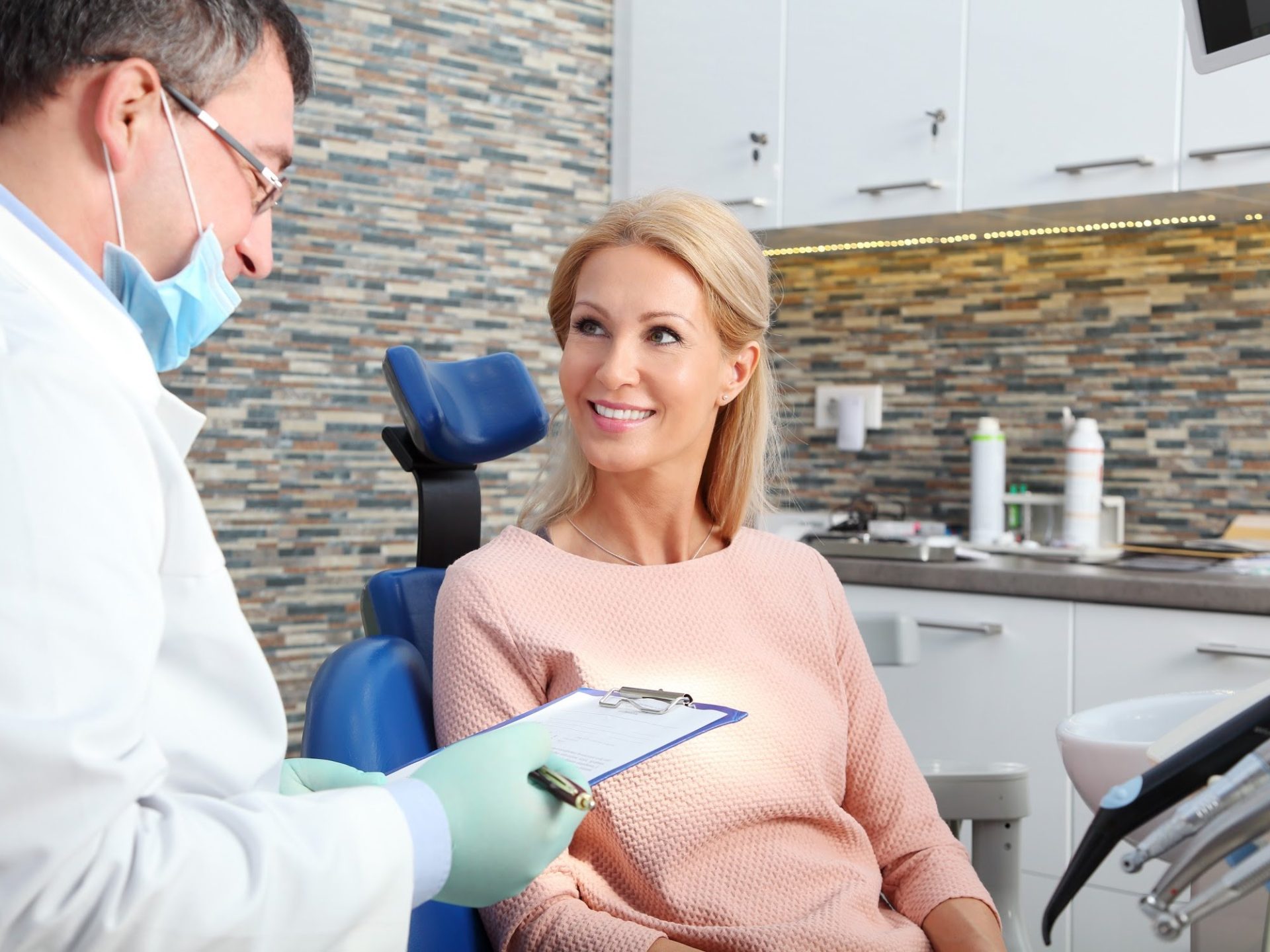 Why Choose Ocala Dental Care?
In-House
Our in-house dental lab uses only quality materials for a host of treatments and procedures. Having a dental lab on-site allows us to offer a quick turnaround on procedures such as dentures, crowns, denture repair, and other services.
One Stop Shop
Ocala Dental Care's dental lab is a one-stop shop for all your dental needs. Be it crafting new prosthetics or repairing your existing dentures on the same day, we offer comprehensive solutions.
Same Day Denture Repair
We can reline and repair your old denture using advanced materials at our onsite dental lab, often in one day. As a result, you no longer need to depend on sub-par alternatives when you damage your dentures.
Same Day Service
We offer same-day dentistry services, including dentures, denture repair, crowns, bridges and tooth extractions.    Additionally, we can do fillings and remove old fillings in the same day.