Invisalign® Braces in Ocala, Fl
If you are looking for Invisalign® braces in Ocala, look to the professionals at Ocala Dental Care. Invisalign® offers an excellent alternative for those patients who need imperfections in their smile corrected, but don't want to utilize more traditional braces. Traditional braces can be uncomfortable and unsightly. They also draw attention to your smile's flaws while correcting the problems. With Invisalign® braces patients can avoid all of that. Choosing Invisalign® over traditional braces also provides a far greater level of confidence for the patient as they are virtually invisible! So, if you're considering Invisalign® braces call or contact us today!
Who is a good candidate for Invisalign®?
Any adult or teen looking for an invisible method of aligning their teeth, improving their smile, straightening their teeth or dealing with bite issues is a great candidate for Invisalign®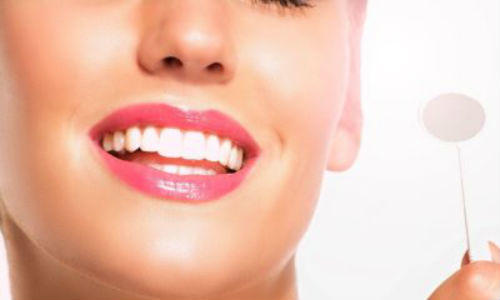 How Does Invisalign® Work?
Our dentists take impressions of your mouth using state-of-the-art technology. From these impressions, a series of customized, clear plastic trays will be created to fit your teeth. Then, every few weeks as your teeth are slowly shifted to their proper position, you will be fitted with new trays to continue the process of restoring your smile to its natural state. You can now correct poor alignment, gaps, overlapping teeth and more, in a way that is undetectable and discreet. Invisalign® treatments can take anywhere from 6 months to 2 years, depending on the patient's condition. The average treatment time is usually around a year. After the patient's final treatment, a retainer is used to ensure that the teeth remain in their proper placement.
What can Invisalign® Correct?
Tooth Gaps – From missing teeth or abnormalities of the jaw
Crossbite – This is a condition where your upper and lower jaws are not aligned. This causes the upper teeth to "bite" on the lower teeth's interior. The results are tooth wear, bone erosion, and gum disease
Overbite – Similar to a crossbite, with an overbite your upper teeth protrude farther than your lower teeth. This can result in TMJ and jaw pain
Underbite – The opposite of an overbite, this occurs when the lower teeth protrude past the upper teeth. This too can result in TMJ and jaw pain
Openbite – When the upper and lower teeth fail to meet. This condition makes chewing and speaking more difficult
Overcrowding – This occurs when there isn't sufficient space for teeth to properly grow in. This increases the likelihood of gum disease.
Invisalign® braces are worn between 20 and 22 hours a day. Unlike traditional braces the Invisalign® trays can be removed for easy cleaning. This makes brushing and flossing much easier for the patient than with traditional braces that can capture food particles and be uncomfortable. No more wires, metal or abrasions in the mouth! And this also means fewer trips to the dentist. Typically, Invisalign® patients only visit the dentist every 8 to 12 weeks to ensure that the process of realignment is proceeding properly.
What are the Advantages of Invisalign®?
Patients will spend less time at the dentist
Invisalign® patients can eat and drink what they want with no restrictions
Leave behind the hassles of metal and wire discomfort and adjustments
Much easier to maintain dental hygiene than traditional braces as they are removable
Best of all, no one will know you're wearing them while your teeth are corrected!
You don't have to wait for a beautiful smile! Schedule Your Consultation Today
Call Ocala Dental Care, or schedule on line to see if Invisalign® invisible braces are right for you.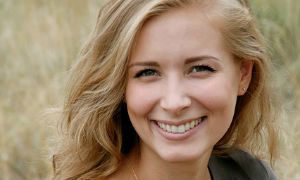 Why Choose Ocala Dental Care?
In-House
Our in-house dental lab uses only quality materials for a host of treatments and procedures. Having a dental lab on-site allows us to offer a quick turnaround on procedures including dentures, crowns, denture repair, and other services.
One Stop Shop
 Ocala Dental Care's dental lab is a one-stop shop for all your dental needs. Be it crafting new prosthetics or repairing your existing dentures on the same day, we offer comprehensive solutions.
Same Day Denture Repair
We can reline and repair your old denture using advanced materials at our onsite dental lab, often in one day. You no longer need to depend on sub-par alternatives when you damage your dentures.
Same Day Service
We offer same-day dentistry services, including dentures, denture repair, crowns, bridges, tooth extractions and fillings.

I would 110% recommend Dr. Hussein Salifu to anyone who dislikes going to the dentist. He walked me through step by step what had to be done before hand and while he was doing it. He talked to me the entire time to try and keep me calm while he was doing the procedure. He was absolutely phenomenal
Staff was beyond friendly and helpful. Kathleen was especially great, she kept me updated the entire time I was in office and has an amazing uplifting attitude🤗
Ocala Dental Care is Proud to Offer Dental Services to the Communities in
Belleview
Candler Hills
Dunnellon
Ft. McCoy
Lady Lake
Marion Oaks
McIntosh
Ocala
Oxford
Reddick
Silver Springs
Summerfield
The Villages
Top of the World
Weirsdale