Periodontal Care
The Essential Foundation of a Healthy Smile
For expert periodontal care look to the professionals at Ocala Dental Care. Establishing regular Periodontal Care is essential to achieving a healthy smile. Dr. Metcalfe, Dr. DeLeon and Dr. Salifu in our Ocala FL office can diagnose any gum disease and treat your periodontal health, so you can establish a healthy foundation and thriving smile. Research has shown that periodontal health may be related a patient's overall health. Treating periodontal disease can help in the management of certain conditions, such as tooth decay, diabetes, and high blood pressure. We take our customers health care very seriously and work hard to know our patients and fully understand their needs. Our patients value the care they receive and are inspired to embrace a lifetime of better dental health and overall general health.
What is Periodontal Disease?
Periodontal disease is an inflammation of your gums. The disease may cause symptoms such as tender gums, painful chewing, or sensitive teeth.
Other symptoms may be painless, so you should be alert to:
Red & swollen gums
Bleeding while brushing & flossing
Gums that pull away from the tooth
Persistent bad breath or bad taste in your mouth
Pus surrounding the teeth and gums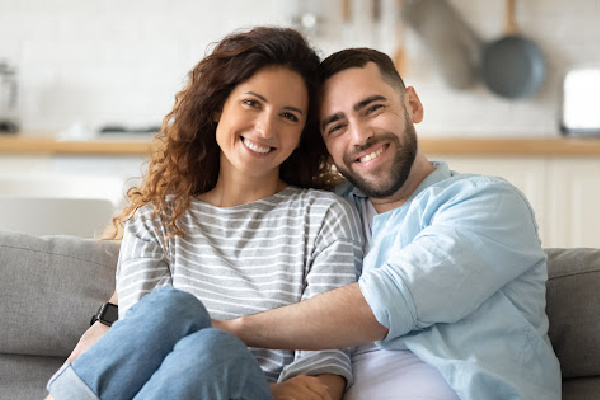 Periodontal Treatments
There are two types of treatment non-surgical and surgical for periodontal disease. Treatment recommendations will be based on the severity of your case.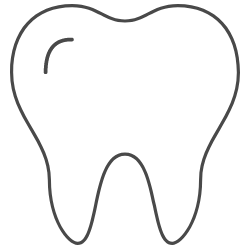 Surgical Treatment:
In more severe cases, surgery may be recommended to treat and repair the affected gum tissue. Flap surgery involves lifting the gums and removing tartar and unhealthy bacteria. The gums are then sutured to fit snuggly around the teeth. Along with flap surgery your dentist may also recommend the placing of bone or tissue grafts. These will replace or encourage growth of new tissue and bone destroyed by the disease.
It is estimated that up to 80 percent of American adults may be experiencing periodontal disease. When left untreated, it can ultimately lead to tooth loss and require restorative treatment.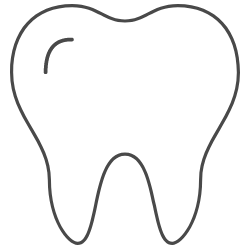 For minor to moderate cases of periodontal disease, our doctors may recommend a deeper cleaning that will include scaling and root planning as an effective non-surgical approach. Scaling involves removing the tarter, or hardened plaque, from above and below the gum line that cannot be removed with a routine cleaning.  Planning smooths the rough spots on the roots of the teeth, where bacteria that contributes to disease may accumulate and grow.
Medications that may be used in combination with this procedure include:
Chlorhexidine: in the form of a mouthwash or a gelatin chip placed in the gums after planning.
Doxycycline: in the form of a gel placed in the pockets of gums after planning, or taken in pill form.
Minocycline: in the form of tiny spheres placed in the pockets of gums after planning.
Periodontal Care & Oral Hygiene:
Each patient is unique, long-term success of any procedure will be determined by such factors as oral hygiene and smoking. Our dentists can instruct you on how to successfully maintain your healthy smile. An optimal oral hygiene routine should include brushing your teeth twice daily with a soft-bristled toothbrush, flossing in between your teeth and gums once per day, and using an antibacterial mouthwash.
Begin Today Your Treatment for Healthier Teeth and Gums:
Our highly trained Doctors and Staff are waiting and committed to help you get your health and wonderful smile back with expert periodontal care. Call or contact Ocala Dental Care today or go online and schedule your consultation
Why Choose Ocala Dental Care?
In-House
Our in-house dental lab uses only quality materials for a host of treatments and procedures. Having a dental lab on-site allows us to offer a quick turnaround on procedures such as dentures, crowns, denture repair, and other services.
One Stop Shop
Ocala Dental Care's dental lab is a one-stop shop for all your dental needs. Be it crafting new prosthetics or repairing your existing dentures on the same day, we offer comprehensive solutions.
Same Day Denture Repair
We can reline and repair your old denture using advanced materials at our onsite dental lab, often in one day. As a result, you no longer need to depend on sub-par alternatives when you damage your dentures.
Same Day Service
We offer same-day dentistry services, including dentures, denture repair, crowns, bridges and tooth extractions.    Additionally, we can do fillings and remove old fillings in the same day.
Ocala Dental Care is Proud to Offer Dental Services to the Communities in