Smile Makeovers
At Ocala Dental we specialize in smile makeovers. Therefore we realize your smile is part of what makes up your "first impression". When dental problems prevent you from having a smile you can be proud of, your confidence can become eroded adding to your feeling awkward or uncomfortable in social or work settings. Regardless of your personal situation, Ocala Dental Care can provide the solution. So, if you're unhappy with your smile, don't be. There is a solution. In some cases, a single cosmetic solution is capable of restoring you to your natural smile. However, for other situations, a complete Smile Makeover may be required. In the end, the goal of the dental team at Ocala Dental Care is to create the smile of your dreams!
Procedures for Smile Makeovers
A compete smile makeover will address every problem with your teeth and gums. Based on your specific circumstances our recommendation could include any or several combined treatments including:
Dental Crowns
Dental Implants
Veneers
Dental Bonding
Teeth Whitening
Gum Lifting & Reshaping
And More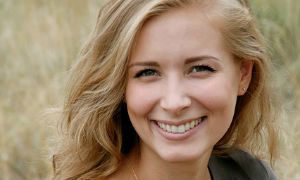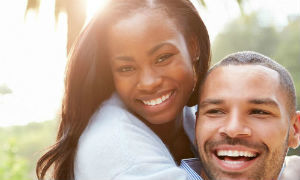 Depending on the health of the patient, it may be necessary to treat a preexisting condition such as gum disease before the smile makeover can begin. The best candidates for a smile makeover have more than one functional or cosmetic issue that needs to be addressed. Therefore, each smile makeover we perform at Ocala Dental Care is truly unique, as no two patients are the same. We will work as best we can within your budget and outline a customized treatment to ensure your smile makeover exceeds your expectations.
Schedule Your Free Consultation
Learn more about how a Smile Makeover can change your life and explore how you can have a healthier and more attractive smile. Contact Ocala Dental Care today to schedule your consultation.
Why Choose Ocala Dental Care?
In-House
Our in-house dental lab uses only quality materials for a host of treatments and procedures. Having a dental lab on-site allows us to offer a quick turnaround on procedures including dentures, crowns, denture repair, and other services.
One Stop Shop
 Ocala Dental Care's dental lab is a one-stop shop for all your dental needs. Be it crafting new prosthetics or repairing your existing dentures on the same day, we offer comprehensive solutions.
Same Day Denture Repair
We can reline and repair your old denture using advanced materials at our onsite dental lab, often in one day. You no longer need to depend on sub-par alternatives when you damage your dentures.
Same Day Service
We offer same-day dentistry services, including dentures, denture repair, crowns, bridges, tooth extractions and fillings.
Ocala Dental Care is Proud to Offer Dental Services to the Communities in
Belleview
Candler Hills
Dunnellon
Ft. McCoy
Lady Lake
Marion Oaks
McIntosh
Ocala
Oxford
Reddick
Silver Springs
Summerfield
The Villages
Top of the World
Weirsdale