Teeth Whitening
Ocala Dental Care offers the latest and finest teeth whitening solutions in the Ocala, Florida area. We know how important a bright smile is to our patient's confidence and attitude.There are two options available to our patients," Whitening for life" and our GLO Whitening system. Both offer outstanding results with the primary difference being the GLO Whitening system works much faster. This is ideal for a patient who wishes to look their best for a job interview, the first day at school, a reunion or wedding and doesn't have the time to whiten their teeth over time.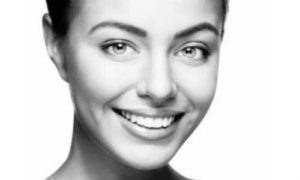 Teeth Whitening Techniques
Whitening for Life – On your first visit our dentists will measure your teeth and use these measurements to make customized trays that exactly match your dental structure. Once the trays are made, we provide you with a whitening gel. The patient can then whiten their teeth in the convenience of their home. Typically, this is done at night while sleeping. The trays are clear, thin and not invasive and they last for 2-5 years based on treatment. The patient is scheduled for a follow up cleaning every 6 months. Each time they come in for their cleaning they receive a new tube of whitening gel at no charge. It's important that the patient keep these cleaning appointments every 6 months to continue to receive free whitening gel.
GLO Whitening – GLO Whitening is considered a breakthrough in teeth whitening technology. GLO stands for Guided Light Optics. This is a process where the patient utilizes the patented GLO mouthpiece with a prescription strength gel. The mouthpiece combines LED light and heat to accelerate the teeth whitening process. A typical visit takes less than an hour and the treatment itself only about 32 minutes. On the initial visit patients can experience lightening of their teeth up to 8 shades! After treatment patients receive a take home kit to keep that includes their own GLO mouthpiece and 10 GLO gel tubes that they can use at their convenience for maintenance and continued whitening. Unlike other teeth whitening techniques, including ZOOM Whitening technology, studies have shown patients experience virtually none of the painful "zingers" often associated with other teeth whitening procedures.
Regardless of your situation Ocala Dental Care has a tooth whitening system that will give you the results you desire, with the time you have available, and at a cost you can afford.
Contact us today to learn more about how Teeth Whitening from Ocala Dental Care can give you the smile you've always dreamed of.
Why Choose Ocala Dental Care?
In-House
Our in-house dental lab uses only quality materials for a host of treatments and procedures. Having a dental lab on-site allows us to offer a quick turnaround on procedures including dentures, crowns, denture repair, and other services.
One Stop Shop
 Ocala Dental Care's dental lab is a one-stop shop for all your dental needs. Be it crafting new prosthetics or repairing your existing dentures on the same day, we offer comprehensive solutions.
Same Day Denture Repair
We can reline and repair your old denture using advanced materials at our onsite dental lab, often in one day. You no longer need to depend on sub-par alternatives when you damage your dentures.
Same Day Service
We offer same-day dentistry services, including dentures, denture repair, crowns, bridges, tooth extractions and fillings.

I would 110% recommend Dr. Hussein Salifu to anyone who dislikes going to the dentist. He walked me through step by step what had to be done before hand and while he was doing it. He talked to me the entire time to try and keep me calm while he was doing the procedure. He was absolutely phenomenal
Staff was beyond friendly and helpful. Kathleen was especially great, she kept me updated the entire time I was in office and has an amazing uplifting attitude🤗
Ocala Dental Care is Proud to Offer Dental Services to the Communities in
Belleview
Candler Hills
Dunnellon
Ft. McCoy
Lady Lake
Marion Oaks
McIntosh
Ocala
Oxford
Reddick
Silver Springs
Summerfield
The Villages
Top of the World
Weirsdale